Startup Sites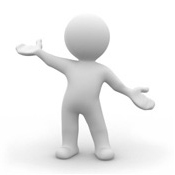 Your first website? Frustrated?
Start small, then grow with the business.
Is that what you want? We can do that for you.
To
get it done now
, we keep it simple:
4 Website Pages (we create and style them for you, from raw materials you supply), plus...
3 email accounts (you choose them, we set them up), in...
2 days, for...
600.00 (+20.00 / month hosting).
This comes with an unconditional, full refund
satisfaction guarantee
.
It Goes Like This:
Just call us (it's easy - we're pretty friendly - just say you want a startup website). We'll work together with you to select a design, and put together your initial content. If you have time, we'd love to have you come to our office.
We'll help you get a domain address, if you don't have one.
Then we'll put it together, test it, and bring you online, often the same day.
That's pretty much it.
Why us?
First - we're easy to work with, and we take away any confusion or discomfort.
Second - we're in Crystal Lake, Illinois, USA, and Americans can understand us.
Third - the credos we work by:
We believe that a simple, inexpensive site should still look professional, where most of them look awful (cheap). We don't do awful.
We believe folks should have update privileges on their own site. This is an option, because it involves some training and some commitment. But it's your option.
We believe that upgrading your entry-level site later should not mean starting over. When time and funds permit, you can bring your look-and-feel up to something really impressive, without having to re-do all your content.
We believe you deserve good support, even on a budget site. Our people will be there to help you through the confusion, every time, and we don't charge for casual phone calls. Long story short - many of our customers come for the price, but stay for the service.
Interested? Give us a call, and tell us what you're looking for. It'll be easier, and less expensive, than you think!
(815) 455-3383
More about startup sites...